FOR AUTOMATION OF THE PRODUCTS ACCOUNTING AND TRACKING SYSTEM WITH COUNTERFEIT PROTECTION ELEMENTS
• Why and for what purpose such automation of products flow is required
Such automation will make it possible to create "a digital passport" for each article of products containing the whole life cycle of products. All data contained in such "digital passport" will make it possible to maintain the management and analytical accounting at an enterprise in real-time mode and process on-line data on the manufactured products. The accumulation of such on-line data will open up opportunities to assess the production flow at an enterprise at any period of time.


Software-and-hardware system elements
The System involves customized software, hardware facilities and label products.
Software is developed to ensure accounting of products with a view to optimize the processes related to manufacture, movement, storage and shipment of products. Such software makes it possible to implement bar coding.
The hardware facilities involve manual and stationary scanners of bar codes, data collection terminals and other facilities intended for solving a definite number of tasks related to accounting and tracking products by way of reading out bar codes.
For accounting products flow we offer to use self adhesive labels with counterfeit protection elements. All possible protection levels applied for counterfeit protection of labels are given in the Section
«Products».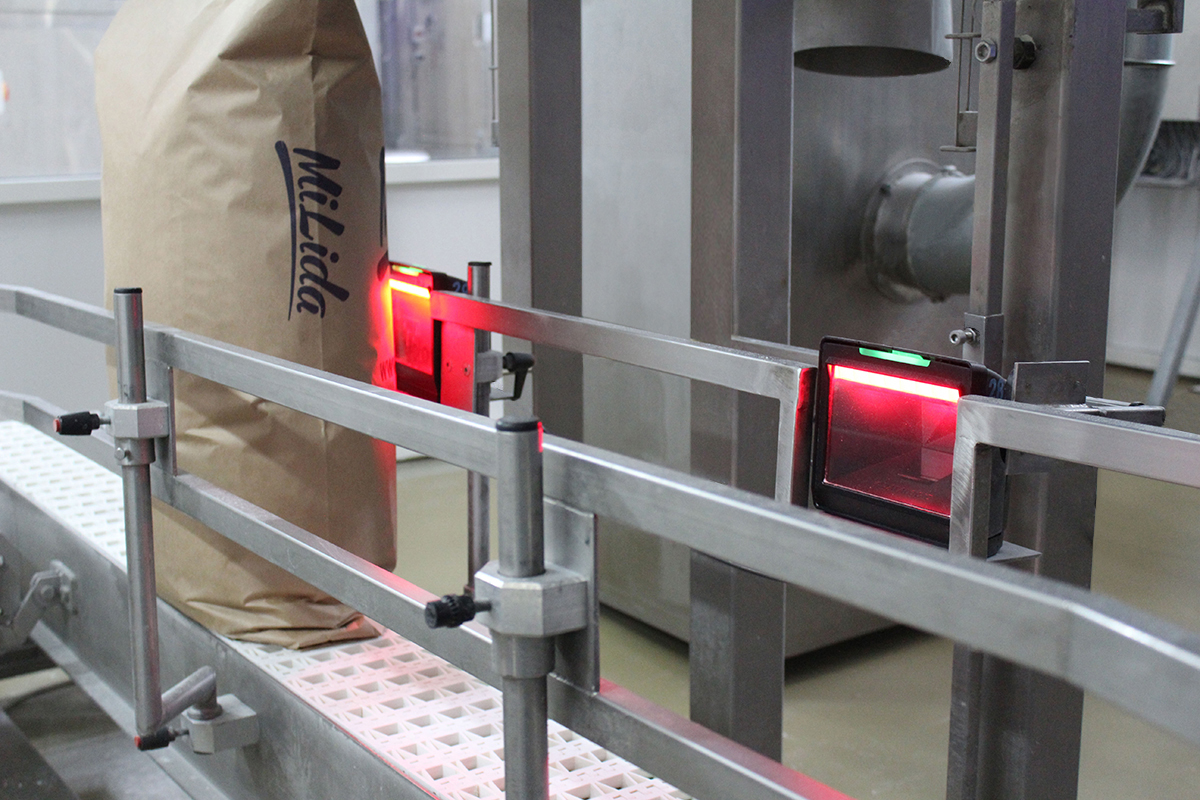 Do you need products tracking system? Our team is ready to execute your plans and provide state-of-the-art turn-key solutions!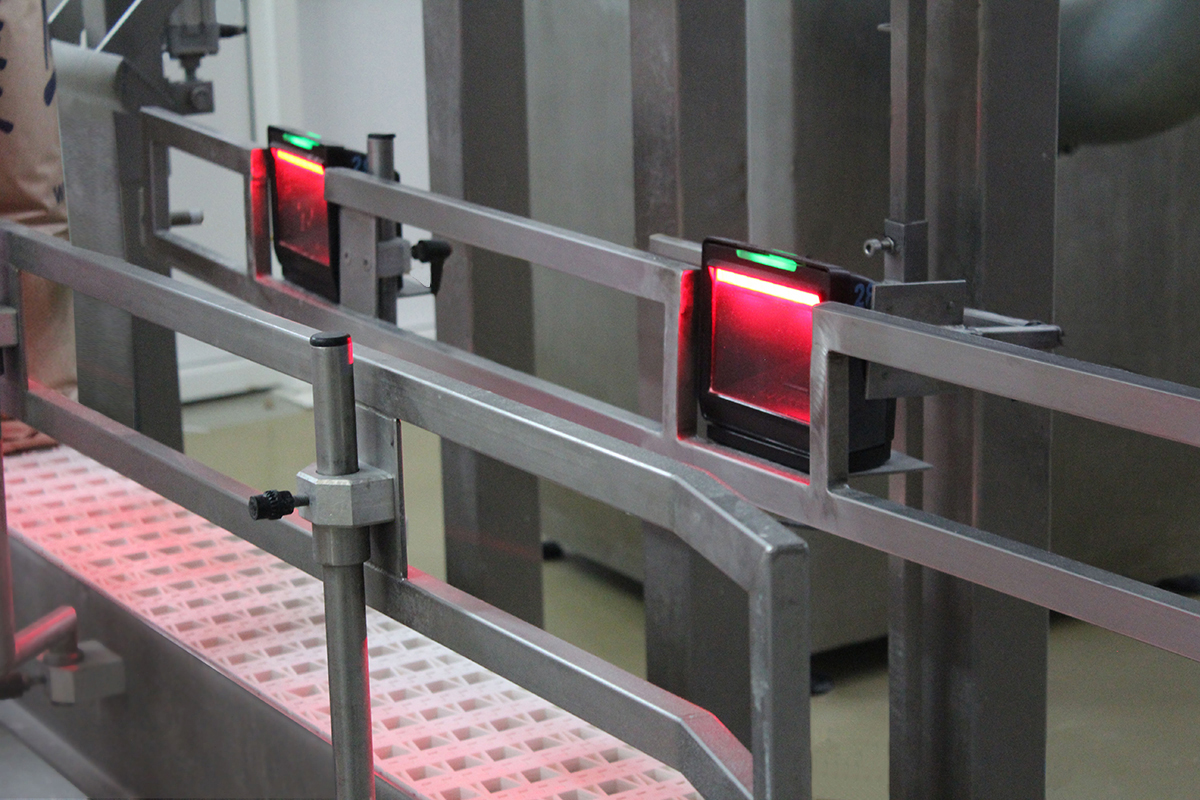 The developed software can be integrated into any information management system operated at any enterprise.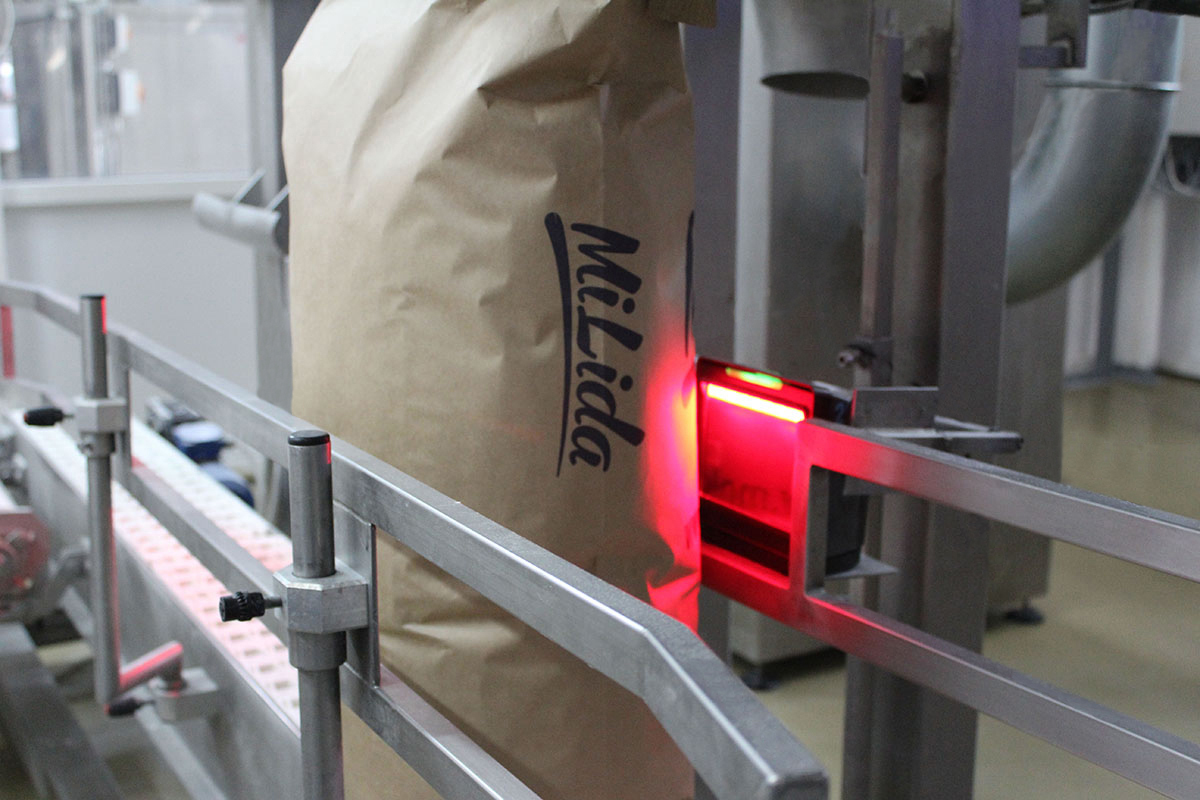 We are available to render a full range of services on upgrading the processes of accounting and products flow at any enterprise.
MOVEMENT OF BAGS ACROSS CONVEYER THROUGH METALS DETECTOR